A heart that loves is always young.
Greek Proverb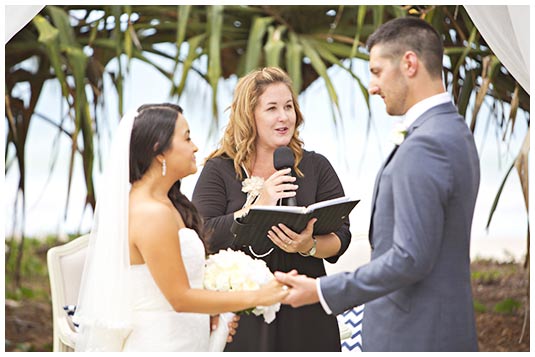 As a Civil Marriage Celebrant, my aim is to make your wedding day truly memorable. I will work with you in a fun and relaxed way and construct a truly unforgettable wedding.
As no two couples are the same, together we can plan a unique and exciting ceremony.
You can provide as much or as little input as you like - and your wedding will be tailored as you desire.
I have many resources that can assist you with designing a truly memorable day. Some of these include music, poetry, readings and special rituals like candle and rose ceremonies.
If you would like more information on any of my ceremonies, please feel free to contact me. I would be delighted to discuss your plans or answer any questions that you may have.
If you would like to make an appointment to see me or to book a wedding date, please call or email me and we can get things started!
Where to from here...

I would love to meet with you and your partner for an obligation free meeting.
We can do this at my home in Newmarket. To book your date, you will then be required to pay a deposit.
This can be done during our next meeting (approximately one-hour). In this meeting we will discuss your ceremony ideas and fill out the legal documentation - the Notice of Intended Marriage form (which must be completed one month and one day before your wedding day).
For this I will require the following documents: -
original birth certificates (or passports where applicable)
divorce/death certificates (where applicable)
other documentation may be required depending on your circumstances
We will then meet again at your rehearsal (if required) or at my home to go through the final ceremony. We can then make any necessary changes before the wedding day!



Included in my fees are: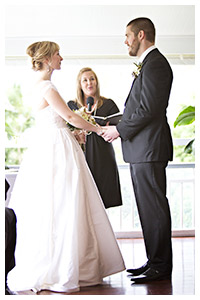 a meeting before the wedding at my house (this is when the first of the legal documents are prepared and we will discuss your ceremony)
a rehearsal at either the venue or at your home, if required
(in Brisbane metro, extra fees may apply outside this area)
a PA System and microphone for use during the ceremony
preparation of all the legal documentation before, during and after the ceremony
documents lodged with the Office of Births, Deaths and Marriages
unlimited email and phone contact
a personalised ceremony created with your input/ideas
a copy of your ceremony
a Presentation Marriage Certificate on the day

I am a member of the Professional Celebrants Association
Natasha Lewis
Marriage Celebrant
Newmarket Qld 4051
Mobile 0411 143 472
send me a message

These are just some of the questions you might want answers to:

Do I need to be given away at my wedding?

Do we have to exchange wedding rings?

Will we have to memorise our vows?